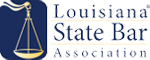 Your Louisiana Attorney
Experience
33 years of civil litigation in the federal court system, including the Western, Eastern & Middle District Courts of Louisiana, the United States Court of Appeals for the Fifth District and the United States Supreme Court and in the State Courts of Louisiana, including trial courts, appellate courts and the Louisiana Supreme Court and in various State administrative and regulatory boards and agencies.
Trust
Retained to represent clients, both individuals and businesses, involving substantial matters determining the fate of lives and livelihoods, public matters involving public issues and public figures, and private matters requiring discretion and confidentiality.
Respect
Retained to represent clients referred by current clients, prior clients, attorneys, judges, and court personnel.
Gil Dozier, with over 33 years of trial experience, has successfully litigated thousands of cases, including jury trials, for permanently disabled individuals and for families grieving from the wrongful death of loved ones.  As a result of Mr. Dozier's experience as a litigator, he is frequently retained to represent clients in business matters and in commercial litigation.  In all matters, Mr. Dozier works directly with his clients to assess their legal position and to achieve the best result.   
After a serious accident, you may be coping with significant physical pain, emotional distress, loss of income and medical bills.  You should not bear these burdens alone. An accident victim has a right to hold accountable any person or entity that caused their injuries. Most personal injury lawsuits in Louisiana require establishing another party's negligence. In other words, an accident victim would need to show that the defendant owed them a duty of care but failed to meet the duty, causing the accident. You usually have just one year after an accident to file a personal injury lawsuit. Where the accident victim can establish liability, he can recover compensatory damages to be restored to the position in which he would have been without the accident. Compensatory damages include both economic damages, such as lost income and medical costs, and general damages such as compensation for pain, suffering, disability, mental anguish, and loss of enjoyment of life. Gil Dozier is dedicated to obtaining just and fair compensation for victims hurt in serious accidents in a wide range of circumstances. The legal system can be complex, and we are here to help you navigate it so that you can receive the money and justice that you deserve.
Frequently, the most serious collisions on the roads in Louisiana involve 18-wheeler trucks and tractor trailers. Due to the weight and size of commercial trucks, the injuries that may arise from 18-wheeler collisions are often devastating and life-altering.  There may also be multiple accident victims, all claiming against the same policy. It may be necessary to retain an accident reconstruction expert who can determine who contributed to the accident and to what extent. It may be possible to hold responsible a truck driver, a trucking company, a third-party loader, or a truck manufacturer, among other parties. When a truck driver was an employee of a trucking company and was in the scope of employment at the time of the 18-wheeler accident, it may be possible to hold the trucking company liable for the truck driver's negligence. In addition, a trucking company can be held directly liable for its own negligence in hiring, training, or supervising its employees.  The trucking company may, further, be held responsible for failing to have and follow safety precautions and/or to use/maintain safe equipment.
Under Louisiana law, an individual injured in a motor vehicle accident can recover monetary damages for the medical bills, lost wages, physical pain and loss of function, mental anguish, emotional distress, and loss of enjoyment of life.  The claim is based on the fault of the offending driver.  The common errors that constitute fault or negligence are failure to pay attention, being distracted (both inside or outside of the vehicle), speeding, and following too closely.  If the offending driver was intoxicated (either from drugs, pills or alcohol), the injured party may recover punitive damages.  In most cases, the monetary recovery will come from the automobile insurance coverage on either the vehicle driven by the driver at fault or the claimant's insurance coverage designated to protect the claimant when the offending drivers is not insured or is underinsured.  Mr. Dozier will meet with you directly and determine all of your claims based on the facts and the existence of insurance coverage. 
Maritime workers are subject to hazardous activities and conditions.  Offshore accidents, whether on cranes, commercial vessels, platforms, lift boats, jack-ups, drilling rigs, barges, crew boats, supply vessels, tugboats, recreational watercraft, or cruise ships, are governing by a different set of laws and procedures.  Claims for maritime accidents and offshore accidents fall under the Jones Act (for seaman and other crewmembers on a vessel) or under the General Maritime Law (for both seaman and passengers) or under the Outer Continental Shelf Lands Act (for platform workers who are non-seaman) or under the Longshore & Harbor Workers Compensation Act (for dockside or dock-based workers).  For accidents resulting in loss of life, the claim may fall under the Death on the High Seas Act.  Offshore accidents can involve heavy equipment failure, well blowouts, explosions, vessel collisions, falls, improper lifts and cranes. Injuries sustained in these accidents are covered by maritime law. An oil site may involve multiple companies that could have contributed to an accident, and it may be possible to hold responsible several different entities.  It is important to work with an attorney who is experienced in these complex matters.  Mr. Dozier's career is largely based on his familiarity with maritime cases.  His cases have involved suits against oil companies, drilling companies, transportation companies, etc. for life-altering injuries: burn injuries, head injuries, traumatic amputations, broken bones, broken backs, and other injuries causing partial and permanent disability.
Premises Liability
Property owners can be held liable due to the existence of unreasonably dangerous conditions on their property.  A property owner that fails to repair dangerous conditions or give warnings may be held responsible.  Premises liability lawsuits may be based on the failure to maintain the premises, falling merchandise, animal attacks, or negligent security. Many of these claims are brought under Louisiana Revised Statutes Section 9:2800.6, which means that you will need to show that a dangerous condition presented an unreasonable risk of harm that was reasonably foreseeable, the defendant created or had actual or constructive notice of the hazard, and the defendant failed to use reasonable care. It is important to retain a premises liability attorney who understands how to gather evidence to show actual or constructive notice and a failure to use reasonable care.
If you are injured by a defective product, you may be able to hold the manufacturer and/or distributor liable through a product liability lawsuit.  In Louisiana, a manufacturer and/or a distributor can be held liable for damages caused by an unreasonably dangerous product that is used in a reasonably anticipated way.  Products can be unreasonably dangerous in terms of their construction, manufacturing, or design.  Liability also can arise if the product (merchandise or equipment) does not conform to an express manufacturing warranty, or if the product fails to include proper, adequate warnings about the risks associated with them. In a defective design case, you will need to show that the risk of danger inherent in the manufacturer's chosen design outweighs the benefits of the design.  (The three-wheel design of an all-terrain vehicle is an example).  In a manufacturing defect case, the product is properly designed but flawed in the production process).
Hire a Seasoned Personal Injury Attorney in Louisiana
Catastrophic injuries or death are caused by the negligence, fault or carelessness of others. If you or a loved one has suffered a loss as a result of personal injury or wrongful death, we will use our resources and experience to recover compensatory or punitive damages from the responsible party.  Gil Dozier represents accident victims throughout Louisiana, including Lafayette, Broussard, Youngsville, New Iberia, Scott, Crowley, Rayne, Opelousas, St. Martinville, Breaux Bridge and Jeanerette, other areas of Lafayette, Acadia, Iberia, Vermilion, Evangeline, Pointe Coupee, St. Mary, St. Martin and St. Landry Parishes. Call Gil Dozier at (337) 232-4600, or contact us online, for a free consultation.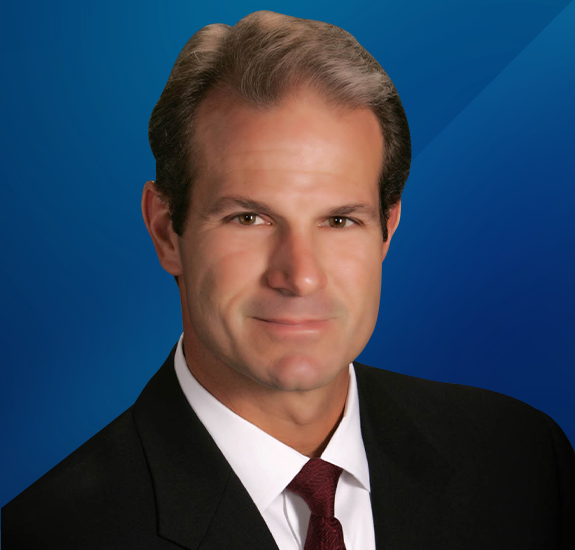 Meet Gil Dozier
Mr. Dozier is an active civil litigator, representing both plaintiffs and defendants. Throughout his 33-year career, he has served as a business advisor and general counsel for institutional clients and business clients.
Visit Us
Call us today to schedule an appointment at our beautiful office in downtown Lafayette. We have free onsite parking in the parking lot immediately next to the building.
Main Office
625 Jefferson St
Client Reviews
Contact Us Now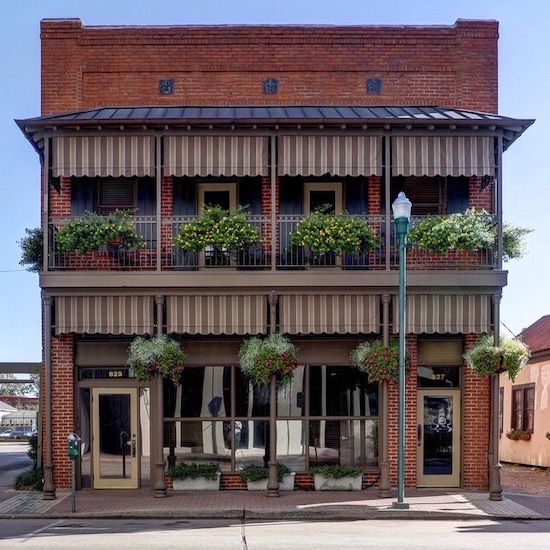 Free Consultation (337) 232-4600